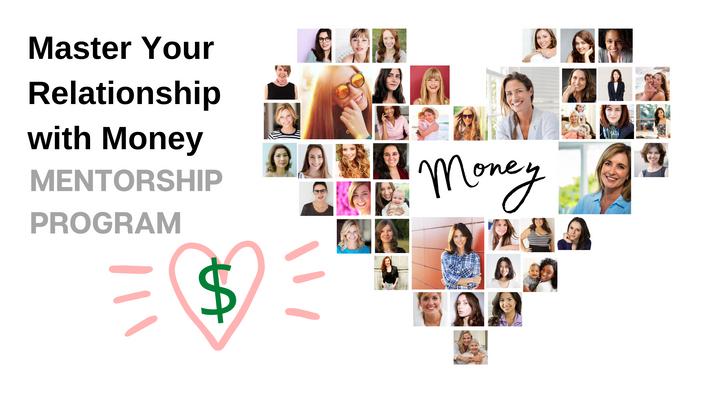 Money Relationship Mentorship
Master Your Relationship with Money - Mentorship & Coaching Program
Watch Promo
Latest News: This Program is Close for Enrolment. Please look out for the next enrolment in July 2021. If you'd like to be notified, please write an email to [email protected]
Are you in the following situation....
you are working very hard but you are hitting some kind of block or ceiling in your income,
you tend to feel emotional (such as worry, disappointment, anger, shame etc) around money issues,
you have the tendency to worry excessively about money,
you are easily triggered when it comes to money matters,
you can't get into a money conversation without emotional struggle,
you tend to procrastinate on actions that will boost your financial position positively,
you tried applying the Law of Attraction and boy – it has not worked for you one bit,
you live in a permanent "feast or famine" cycle,
you can't seem to prioritise or get going on income-producing activities that would put your business or life in a better state,
you are extremely overworked, doing a lot and yet with little money or results to show for and no time for yourself,
handling personal financial matters feel hard for you and you tend to check out,
paying bills or filing taxes is an emotional exercise for you,
you feel guilty when you spend money on yourself even though the expenditure is going to help you in your wellness or improve your financial well-being,
etc.


You may be thinking...
Yeah...but times are bad with the coronavirus situation.
Many of my clients can't afford this.
People are going through difficult times and why would they want to spend more money on this?
I just can't charge right now (or any other time) because it is unethical to take advantage of others.
Life IS a struggle, you know?!
I will wait till I have more money before I invest in myself.
Who am I to become a financial success?
YET, while you are having all these reasons for yourself, even feeling sorry, you've also noticed that there are others who are getting the results that they want. Even during bad times, they are killing it! So if they can be successful, why can't you?

What IS LIKELY TRUE: You are soulfully aware that you are capable of so much more but you have been in your own way to generating better results!

If there is any revelation at all, you have money mindset blocks and leakages that need to be addressed!

I'd Like You to Know...
It's easy to get sucked into the doom and gloom of things but none of this needs to be your reality.

As a Conscious Abundance Coach, I've had my fair share of financial losses, emotional upheavals and bad times. I've certainly gone through feast-and-famine cycles myself, feeling insecure and uncertain.
One thing I've learned is there is always abundance flowing. And if you believe otherwise, you can choose to unstuck yourself. it just means that you need to release, realign and reclaim your power in order to transform your results.
In fact, you are being called to turn up your brilliance, get out there and create your own economy… in a vision that is connected to a dream that is bigger than yourself!
My Money Relationship Mentorship Program potentially offers the answer that you seek.

In this 4-week Soulful Bootcamp, learn how you can Improve Your Relationship with Money.

During this bootcamp, get to work on 3 main areas...

Release money blocks (limiting beliefs)

Rewrite money stories
Reclaim your most magnetic feminine power to create total well-being and potentially a financial breakthrough.
You will be guided to work through any blocks and align your energy system, so that you can create a shift in your vibrational state for abundance and well-being.
The doors are open now, for the early launch!
Who is this Women-Only Course For?

Coaches
Energy healers
Creative professionals eg. artists
Holistic practitioners
Social media marketers
Consultants
Service providers
Online entrepreneurs
Potential Benefits By Taking this Program


Apply the Love Language of Money, to improve your relationship by leaps and bounds. If your relationship with money is poor, find out how you can boost your energetic connection, interaction and communication.
Master your relationship with money by drawing on the strengths of your Money Personality Type. Leverage on your innate gifts - yes, in case you are not aware, you are also financially attuned! You've got a blueprint that sets you up for manifesting financial abundance!
Unstuck yourself by Releasing Money Blocks and Repairing Money Leaks. Overcome the limiting and repetitive strain of believing that "life is a struggle", "money is hard to come by" and "I can't have a financial breakthrough".
Rewrite your Money Stories with more empowering scripts!

Let go of shame, guilt and disappointment over money. Learn how you can apply Emotional Freedom Technique for letting go. EFT is a method of release that involves using your finger tips to lightly tap on end meridian points on your face and body. You simply need to follow my step-by-step guide. You'd be amazed what other benefits you can experience simply by releasing any emotional disruptions!
Overcome procrastination and be more ready to undertake new and conscious Money Habits that boost your finances. No longer sabotage yourself after understanding the underlying drivers behind your financial behavior through an awareness of your Money Personality Type.
Gain the confidence to conduct money conversations. No more avoiding financial discussions that make you feel uncomfortable. Be on your way in your financial freedom plan!
Improve your financial well-being when you align with your potential. No longer slouching over to count the pennies. Feel more relaxed, have more fun and feel more generous - priceless!
What Are You Getting Out of This Program

4 Weekly Zoom Meetings
Done for You Workbook & Handouts for Exercises
Accountability for One Month
Private FB Group for Homework Assignments and Discussions
One 30-min 1:1 Coaching/Healing Session (worth US$111)
[Free] 4 Replay Videos from the Money Mindset Makeover Challenge

When Does the Workshop Officially Start
The first Zoom session officially starts on the week of Feb 15.

Tentative time slots
Feb 16 at 9am Singapore | Feb 15 at 8pm EST
Feb 23 at 9am Singapore | Feb 22 at 8pm EST
Mar 2 at 9am Singapore | Mar 1 at 8pm EST
Mar 9 at 9am Singapore | Mar 8 at 8pm EST

Over 4 weeks, you are encouraged to do the exercises and assignments; with reminders given in the dedicated FB group.

You have ONE year to access the replay videos.

Requirements
It is highly recommended that you have a FB account in order to participate, ask questions and receive support in the FB group. If you can't attend the meetings "live", there are replay videos that you can view. Email messages will also be sent to you for the replay links.




This course is closed for enrollment.
Your Instructor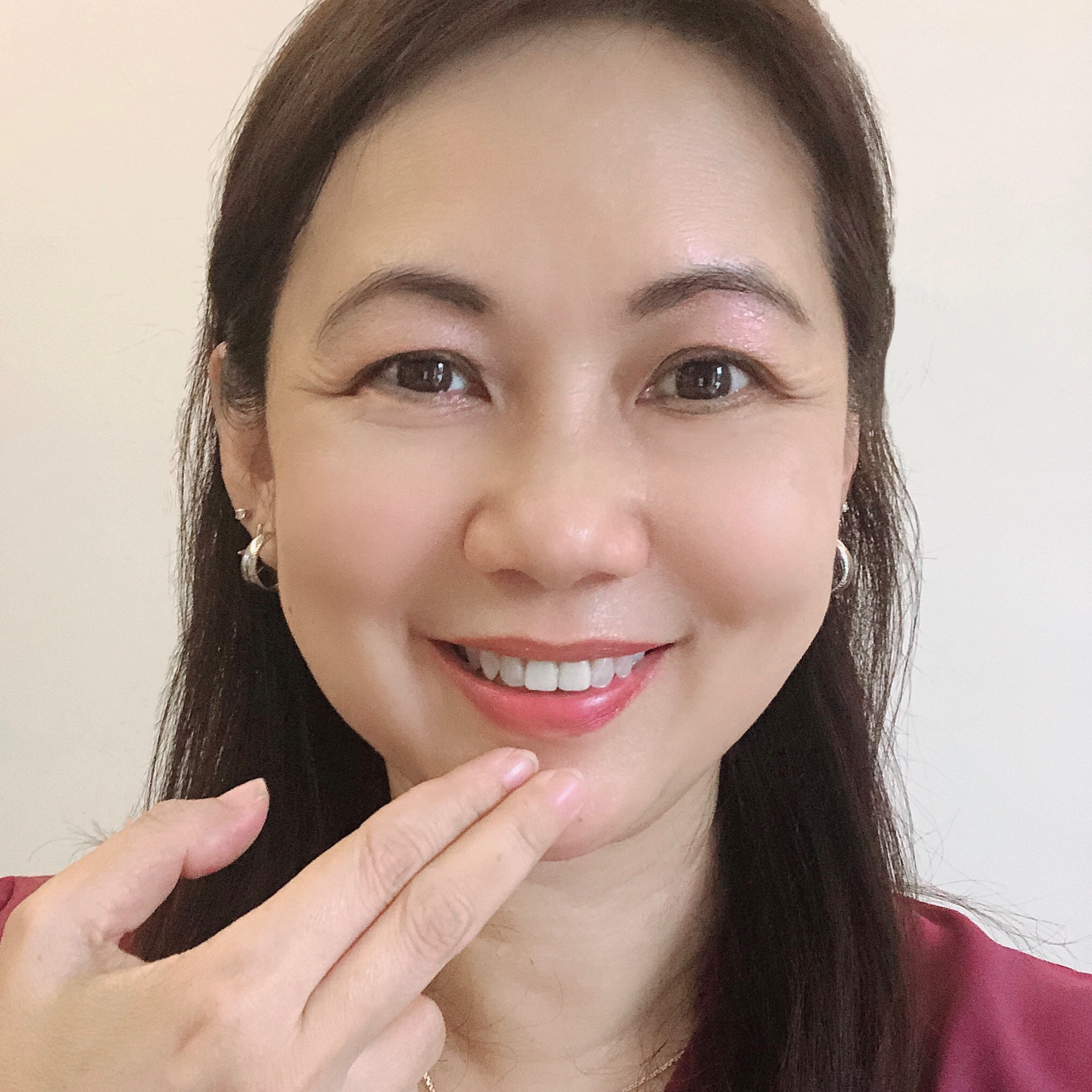 I specialise in helping women who are struggling with deep anxiety to heal emotionally and to improve the relationship that they have with themselves, so that they can gain greater confidence with manifesting the life that they want. With 10 years of experience online, I have served women from different parts of the world. As a mother to two lovely girls, I hope to leave a legacy that centers on empowering women to love ourselves, go for their authentic dreams and to own their success!

I am a Life Mastery Coach, Accredited EFT Practitioner, Certified Matrix Reimprinting Practitioner and Enneagram Practitioner. Also, I am trained in Neuro-linguistic Programming, Reiki and other healing modalities.

Find out more about me at https://www.evelynlim.com/about-me




Just Imagine How It Would Be Like to Improve Your Finances With Less Struggle

Potentially attract more clients, sales and opportunities without putting in more hours,
Be in a state of ease and flow while doing what you love.
Get out of your own way, so that you can do what it takes to generate increased income.

Gain confidence to attract what you do want, instead of what you don't.
Enjoy harmonious relationship with your spouse by reducing conflicts over money.
Align with your power to boost money and income.
Boost your ability to afford nice treats for your family.
Feel validated that your work is translating to a money outcome.
Feel lighter, more energised and financially well!
Be in a position to do more and to contribute more to society.
Less hustle, less struggle, more ease! Your body and bank account will love you for sure!
This course is closed for enrollment.
Transform Your Relationship with Money
Don't get me wrong. Changing your relationship with money does not mean that you go chasing after loads of cash. On the contrary, it is about gaining a healthy relationship with it.
Your success has far less to do with the economy and much more to do with Changing the Way You Relate to Money.
If you have been perceiving money to be working against you, you are just going to repel money.
When I work with my clients, they constantly tell me how much lighter, more inspired and energized they feel, once they reset their money alignment.
And that lightness and energy is the same flow that attracts the abundance you desire.
Thus, by making a SHIFT in your Relationship with Money, you can potentially start to claim the Divine Abundance that is Actually Already Available to You.

Frequently Asked Questions
When does the group mentorship program start and finish?
The program officially starts on Feb 15 and ends on Mar 14, 2021.
How long do I have access to the videos for this program?
You have one year to access the replay videos. The videos will be available for access until March 31, 2022.
What if I am dissatisfied with the program?
I would be sorry to learn that you did not benefit from it. If you did not achieve any benefits from this program and you are feeling dissatisfied, contact me before the end of the program (Mar 14, 2021) and I will give you a full refund. This program is at 100% risk-free to you :-)
Create Your Own Economy with the Business that You Love

Yes, you can create your own economy.

With the rise of entrepreneurship, there has never been a better time for women to step up and own our power. We can be spiritually conscious and financially success at once. What's great is that you don't have to do this alone.
Be supported in your journey. Let's work together to build a healthy relationship with money, can potentially help you MULTIPLY Your Results rather than doing it alone.

The Money Relationship Mentorship Online Program is an excellent START for creating a life of financial wellness.



This course is closed for enrollment.